NO TRICKS . . . JUST TREATS
HEAR FROM THESE CHOCOLATE LOVERS
Hands down, Lulubee has the best chocolate in town! I freaking love everything that Gaylene makes. She puts so much love and intentionality into her chocolates. When you buy from Lulubee, you're truly supporting a dream. I wish I could bathe in her chocolate!

—Bryce P.
These chocolates are beautifully made, and they TASTE incredible!

Absolutely perfect! I love every single flavor.

—Michelle B.
Everything I've had from Lulubee has been delicious! The toffee is my favorite, along with the cookies and cream bar. You really can't go wrong with anything, though, especially with the fun flavors of bonbons!

—Vera Lynn P.
Flavor-Filled Bon Bons
Today's world urges you to hustle. Me? I want you to slow down (yup, I mean that.)
Come on, turn off the media, shut out the world, and slip into a quiet space where you can indulge in a handcrafted chocolate morsel that's sure to delight.
Even if it's for a few minutes, escape to wherever these flavors take you.
SHOP NOW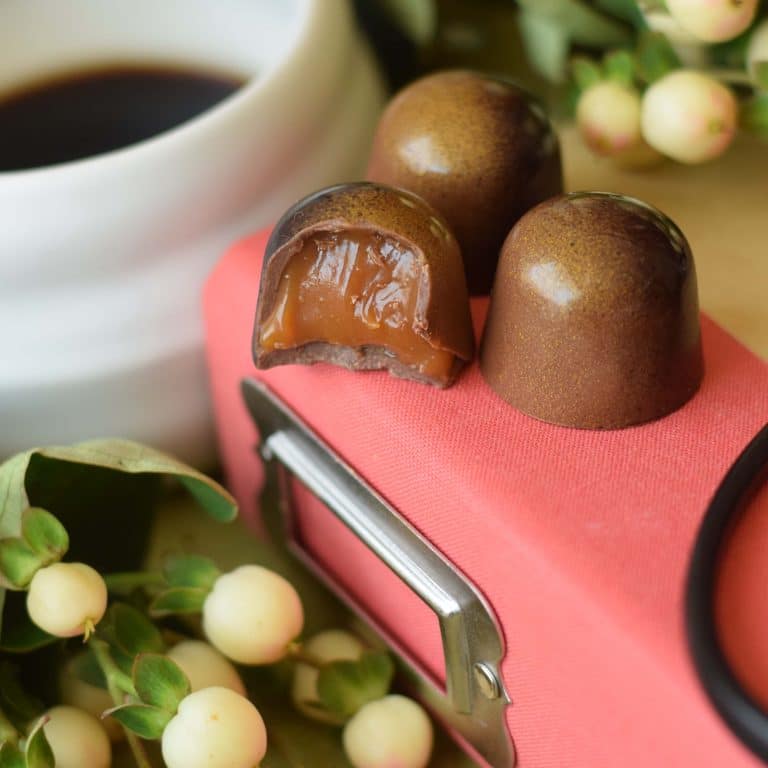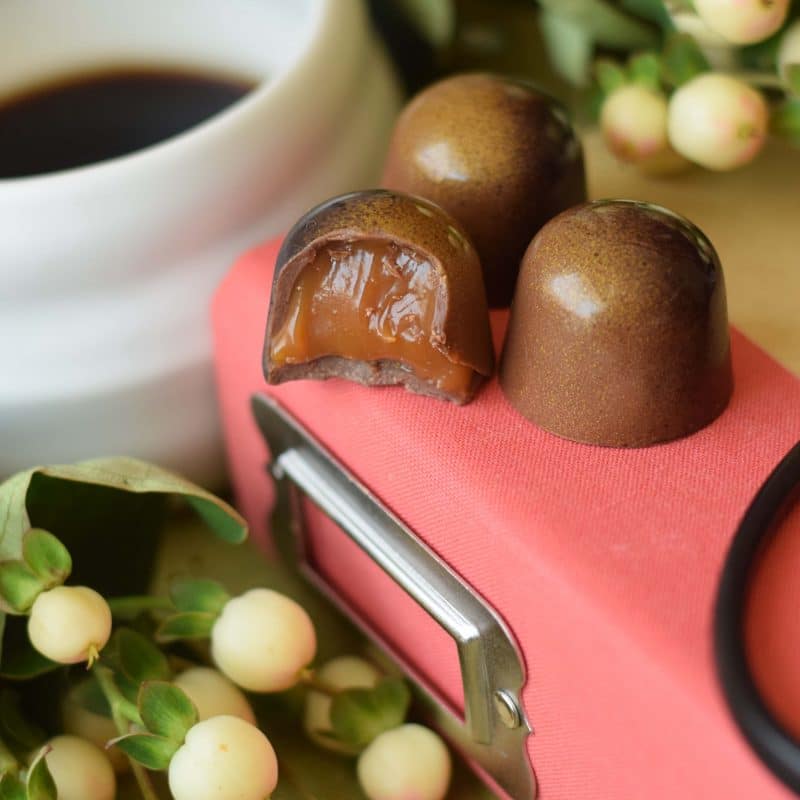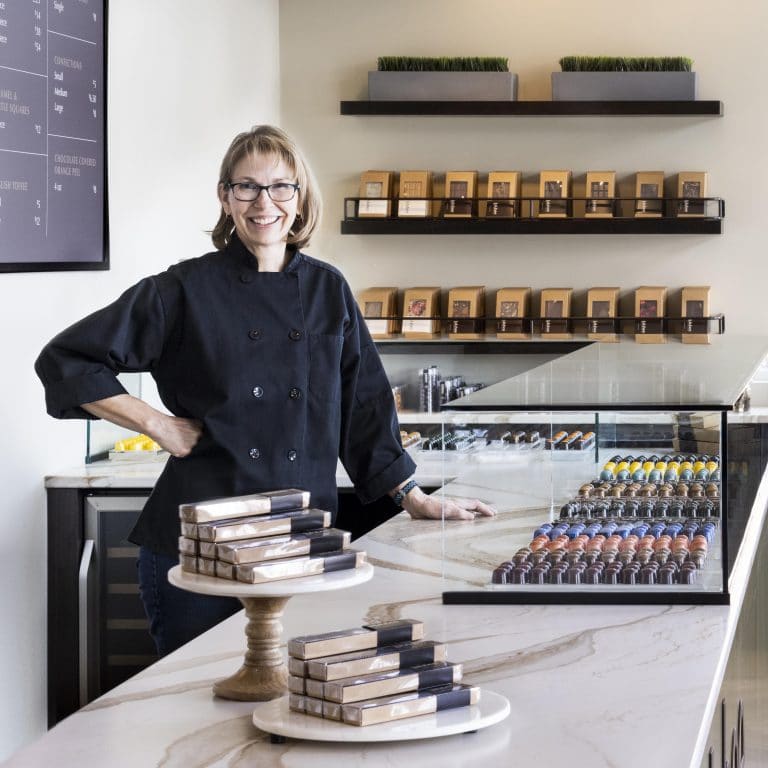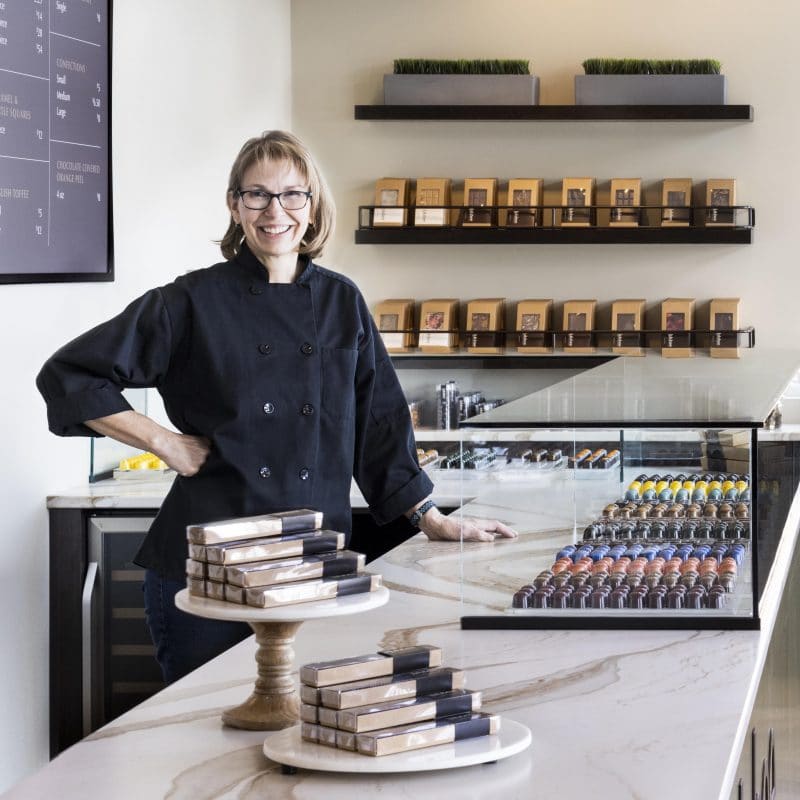 Handmade & Small Batch
Come in to my kitchen and experience hand-crafted indulgences that are individually painted, filled with tested-to-perfection ganaches, and crafted with the care of passionate chocolatiers.
We're driven to use ingredients you can pronounce and artisanal goods from our neighbors here in the Heartland.
OUR STORY
Swoon-Worthy Caramels
Soft-buttery caramels with bright flecks of flavor makes me swoon. You, too? I knew we were meant to be friends!
From traditional Sea Salt Caramels to soft morsels of goodness, welcome to a world of treats that make you feel as special as you are.
SHOP NOW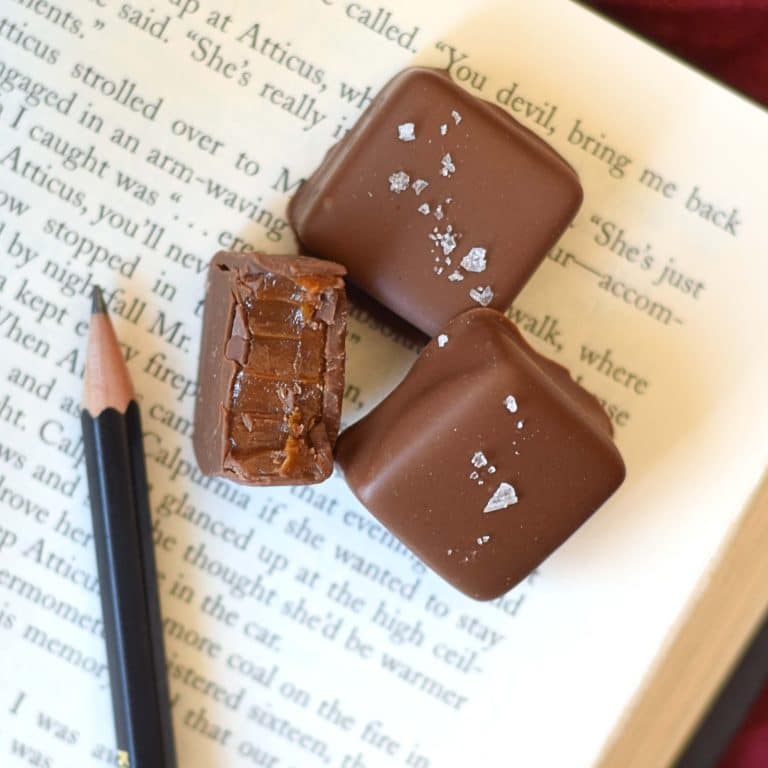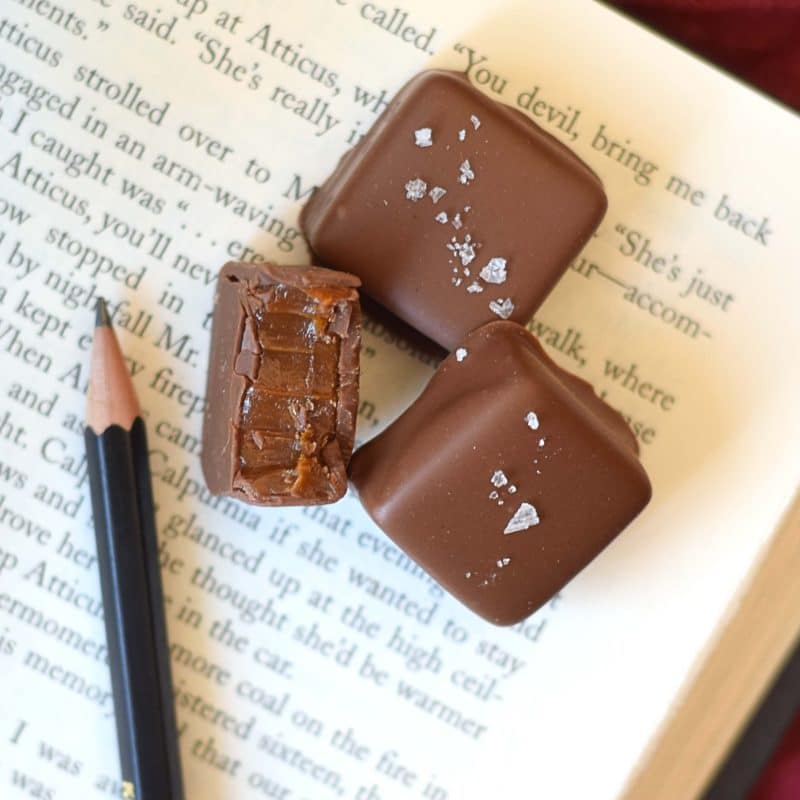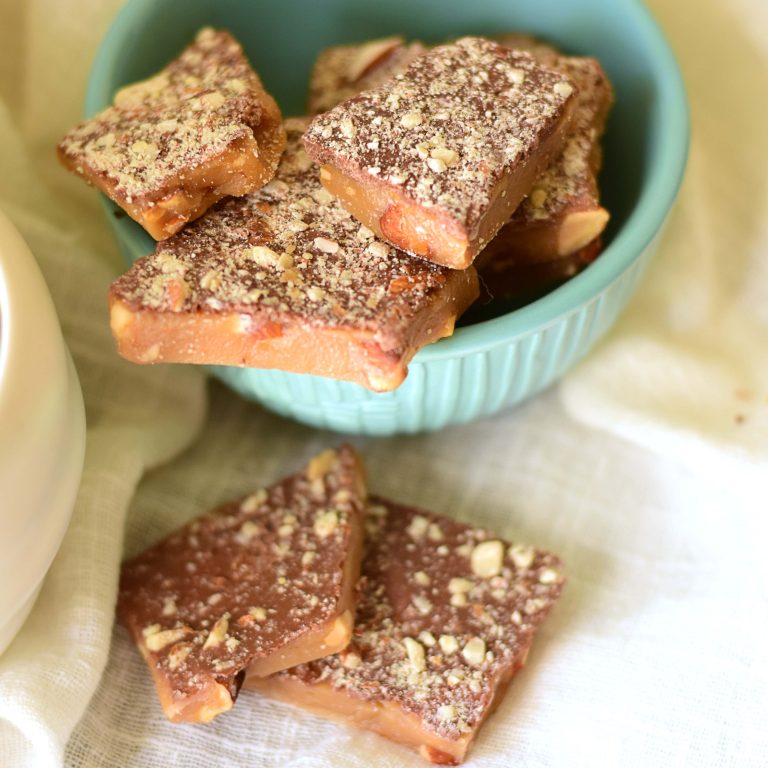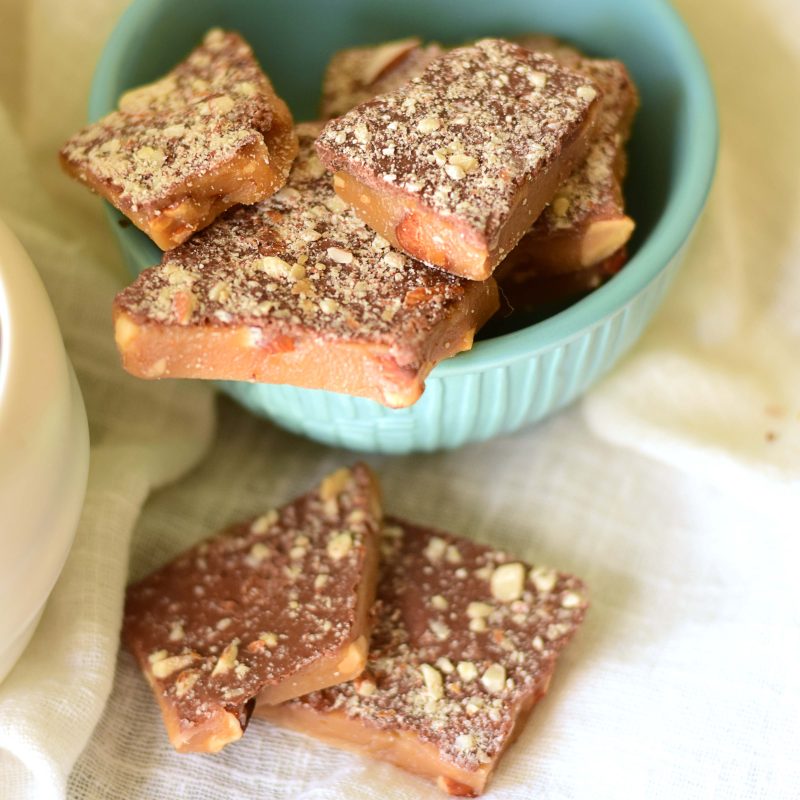 Soft, Buttery English Toffee
Visit us on our toffee-making days and you may never leave. I mean, this soft and oh-so-buttery English toffee will make you swoon.
Filled with crunchy nuts and drenched in our signature chocolate—trust me, you defo need to get an extra bag.
SHOP NOW
Small Batch Chocolate Bars
Break off a corner. Did you hear that? That crisp snap means you're about to bite into a perfectly tempered chocolate bar.
Whether it's crispy sea salt, or locally roasted espresso beans, we make sure to embed flavors and textures that are sure to delight.
SHOP NOW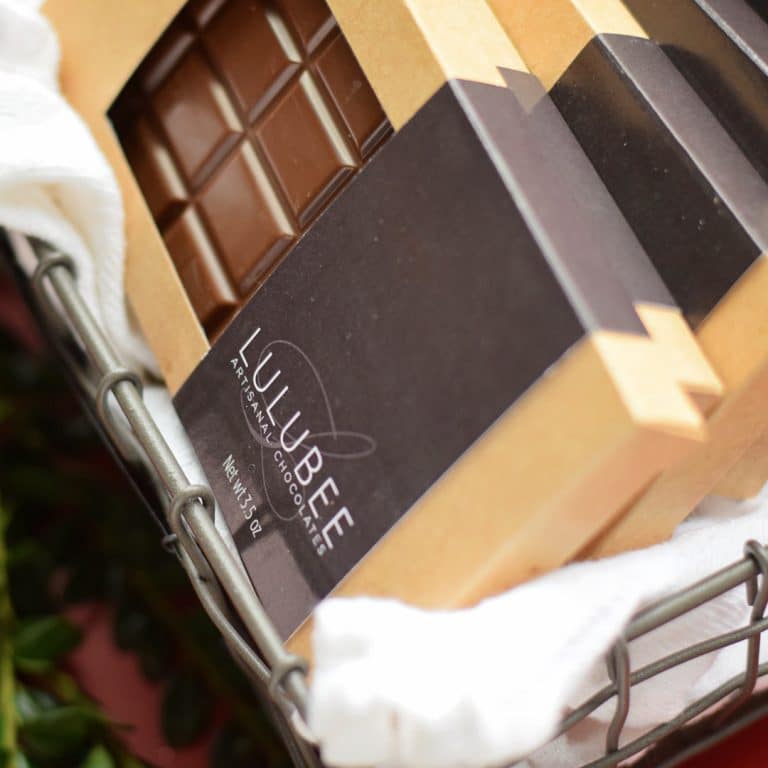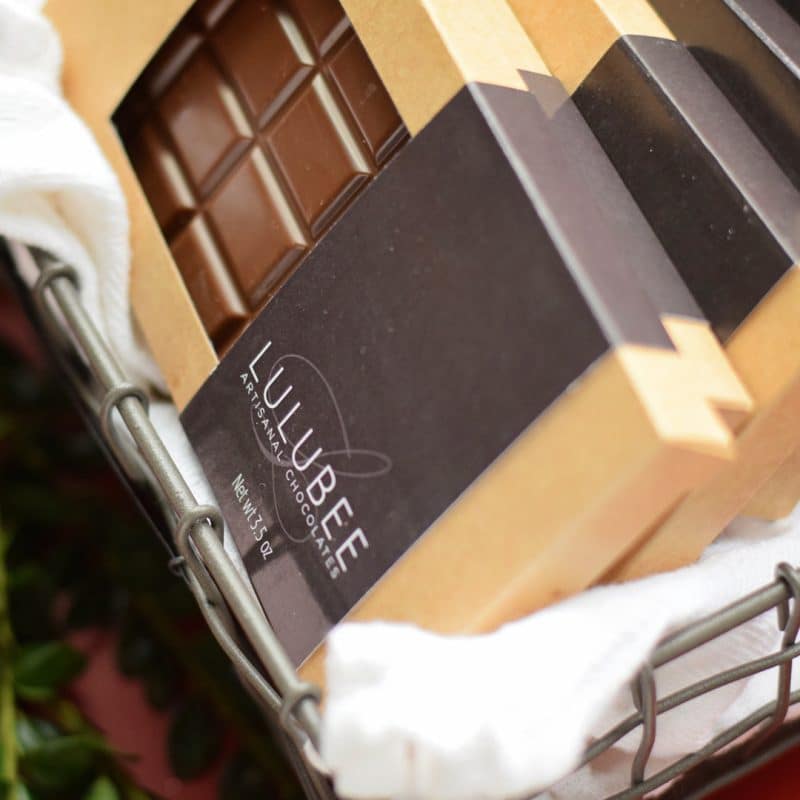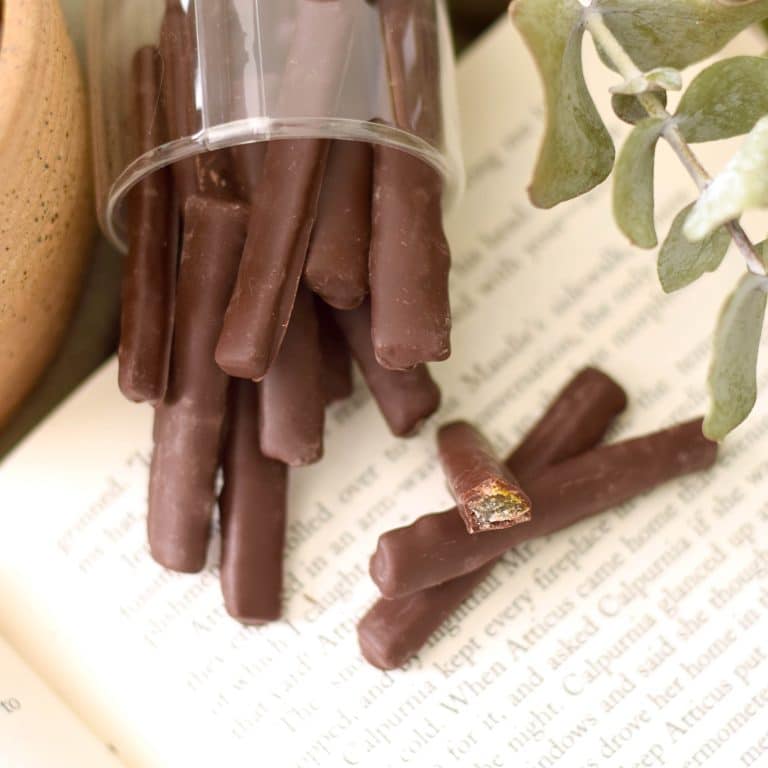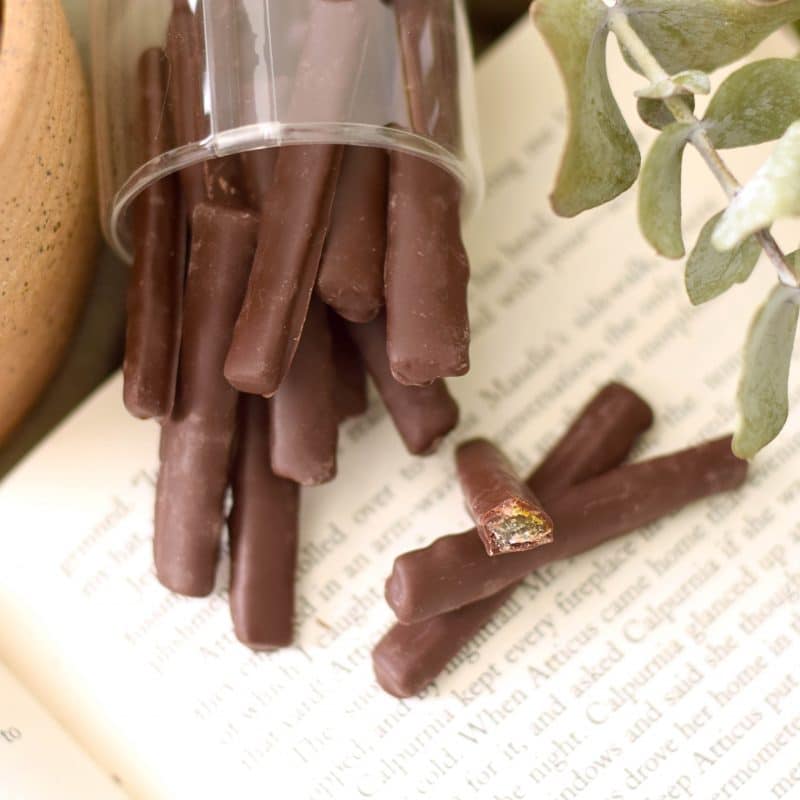 Confections to Delight
I get it—that need for an afternoon pick-me-up is real. Good thing our tubes of tasty confection treats are sure to satisfy.
I mean, chocolate-covered espresso beans or bright strips of orange peel are sure to make those late-afternoon meetings a bit more palatable.
SHOP NOW